Explore The Cradle Of Creativity On Google Arts & Culture
Creativity in Africa is not something new — it dates back thousands of years and continues into the present day. In fact, some of the earliest paintings by humans were found engraved in a cave in South Africa 20,000 years ago. The Cradle of Creativity, a new project on Google Arts & Culture, explores how creativity evolved in Africa from rock art to contemporary brush strokes. In collaboration with the Yemisi Shyllon Museum of Art (YSMA) in Nigeria and the Origins Centre in South Africa, you can now explore 50 expertly-curated stories, featuring over 60 high-resolution Gigapixel images of artworks digitized using the Google Art Camera, 17 Street View virtual tours and, for teachers and students, a dedicatedlesson plan.
Here are 4 fun ways to get you started on a journey of creativity in Africa:
Early human inventions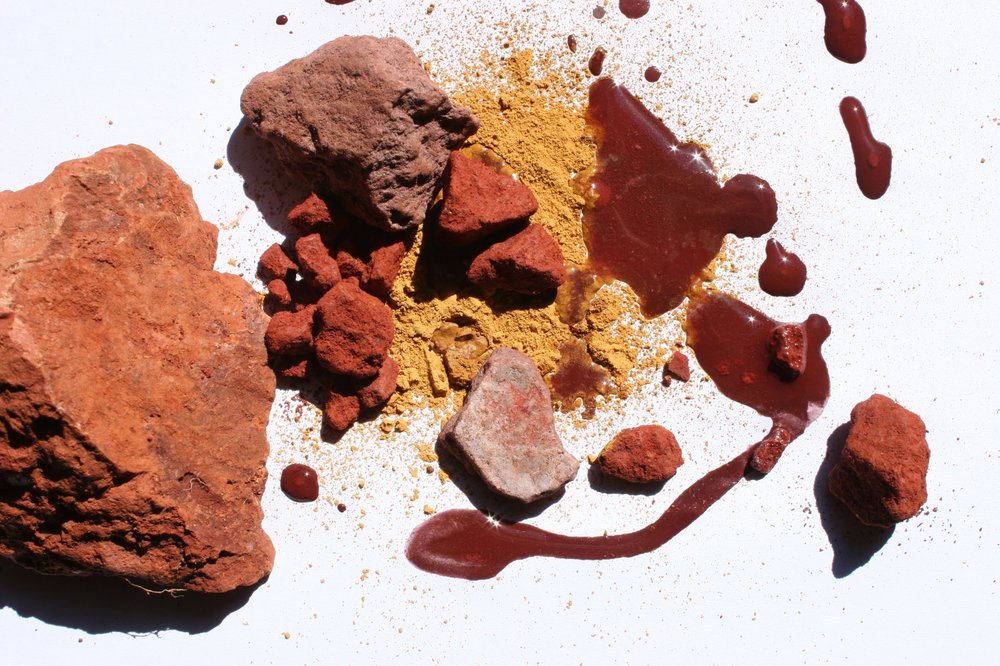 Ochre, paint and the past from the collection of Origin Centre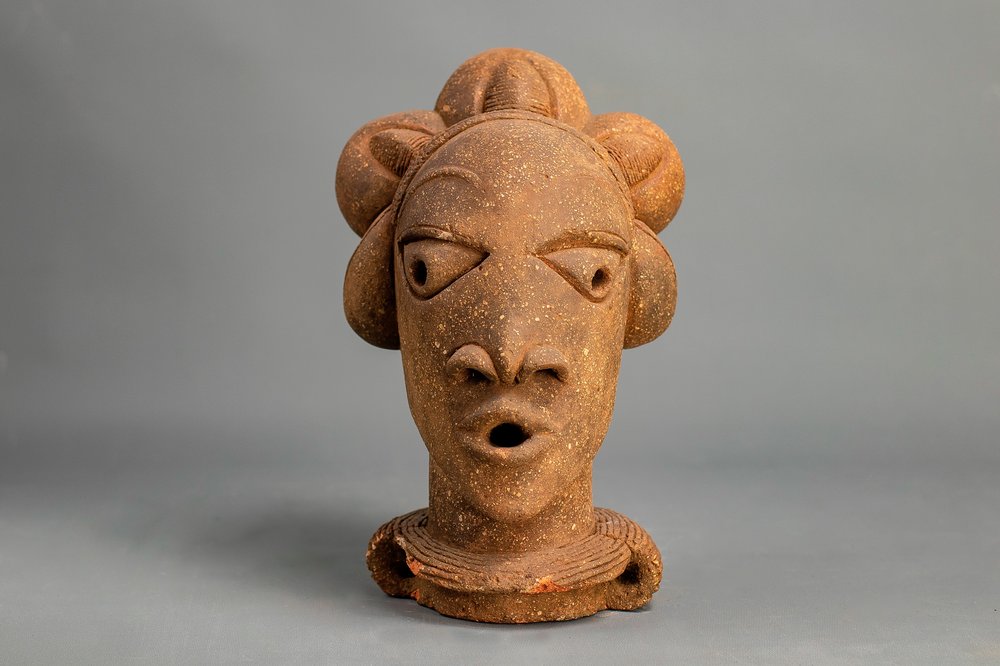 NOK Head (Female) from the collection of Yemisi Shyllon Museum of Art
How sculptures evolved
Did you know that in Yoruba Philosophy, the head is seen as the shell that houses the essence of an individual? Or that the occupational and political status of the deceased determined the material that was used in making bronze heads? You can now explore these and more interesting facts about Nok, Benin, and Ife art. You can also walk around the YSMA and explore the evolution of sculptures using Google Street View.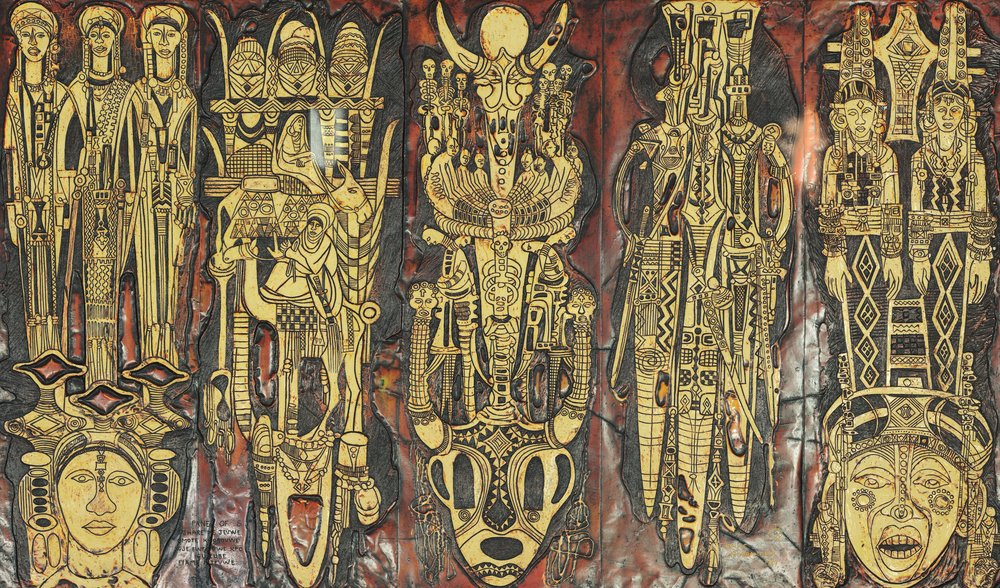 Bruce Onobrakpeya, Panel of 5: Oshare Me jevwe, Omote kporovwe, Adje Ewenvwe kpo, Igurube, Eyame Jevwe.
Storytelling through art
People across the continent have explored different methods to pass on their stories and express themselves through art and creativity for thousands of years. Whether it is to tell stories of the spirit world through the communal trance dance of the San People, or to raise awareness about urgent issues and arguing for change today, Africans continue to find creative ways to tell their story.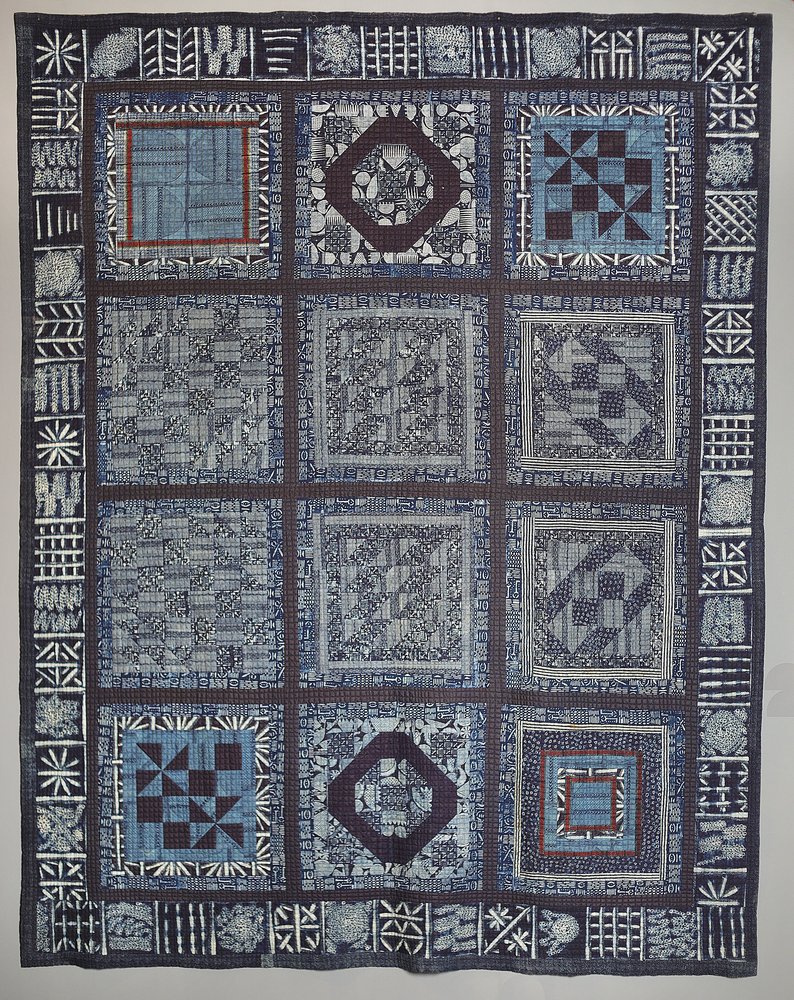 Nike Davies-Okundaye, Cycle of Life from the collection of Yemisi Shyllon Museum of Art
Learning from the brushstrokes
Paintings can hold so much meaning and symbolism behind colors, figures, style and brushstrokes. Thanks to the experts at the YSMA and the giga-pixel resolution images captured by Art Camera, you can now learn more about the masterpieces of renowned artists like Ben Enwonwu, Bruce Onobrakpeya and Nike Davies-Okundaye. Zoom into the details to spot the onlookers in Uche Okeke's 'The Conflict', and explore how Ben Osaghae depicts spiritual contradictions in his painting 'Miracle for Sale'.
Are you a student or a teacher? We have also created a dedicatedlesson plan for you. Visit g.co/google4africa21 if you want to continue your exploration, or download Google Arts & Culture's Android or iOS app to further immerse yourself in the cradle of creativity!
>>> Read the Full Story at The Keyword